Specialised Force Pty Ltd has been operating and expanding throughout Australia since 1982. With our head office in Sydney, the company now operates branch offices in Melbourne, Adelaide, Brisbane, Townsville, Darwin, Port Hedland, and Perth. Now with representation in Hobart, as well as an additional support distribution network covering all areas throughout Australia & New Zealand for over 36 years.
Specialised Force's success rests on the unique knowledge of specialised hydraulic, electrical tooling equipment, and other products. This includes synchronised lifting systems, torque equipment, heat exchanger, pipe maintenance equipment, and overhead/underground power installation equipment.
We pursue a "complete system" approach and carefully match components to ensure efficient and safe operation of equipment. In order to transform this knowledge into solutions that meet demands in different industries, the company is organised into separate business areas.
FOCUSED BUSINESS AREAS
ELECTRICAL Overhead & Underground Power Installation Machinery & Equipment
RAIL Maintenance, Construction, and Safety Equipment
MINING Jacking, Maintenance Tools & Tensioning Devices
OIL & GAS Flange Maintenance, Alignment, Spreading & Torque Tools
CIVIL INFRASTRUCTURE Bending, Crimping, Punching & Cutting Tools
INDUSTRIAL Heavy Load Lifting/Shifting, Maintenance & Safety Equipment
COMMUNICATIONS Drum Handling Equipment, Rollers & Winches
TRANSPORT Jacks, Presses, Pullers, Repair Kits & Torque Tooling
Safety First
Specialised Force strives to provide a safe, healthy work environment that stimulates customers and employees to perform effectively, to assume responsibility, and to continue to develop towards company goals. Specialised Force's vision is for zero work-related injuries.
Environmental Responsibility
Environmental consideration is a key element in our operations. We strive to prevent or minimize harmful effects on the environment.
Driven By Customer Value
Where businesses are evolving – that's where you'll find Specialised Force. Our range of products and solutions are used by customers worldwide and by most industries. Specialised Force offers improved efficiency, productivity, and safety, which in turn boosts profitability for customers.
OUR VISION
Customers and partners will see us as integral to their success. We will anticipate their needs and deliver on every commitment we make. People will be proud to work at Specialised Force. We will create opportunities to achieve the extraordinary and we will reward success. Communities will regard us as responsible and responsive. We will integrate local perspectives, promote sound management of resources, and contribute to a better quality of life.
OUR VALUES
Safety
Zero accident is our unwavering goal - people's lives depend on it.
Excellence
We set high standards. We apply advanced technology, and we continually innovate and improve. We thrive on challenges and accomplishments.
Ethics
Uncompromising integrity, honesty, and fairness are at the heart of our company.
Fair Return
We earn a return that fairly rewards the value we deliver.
Sustainability
We plan and act for the future - for the long-term good of our company, our customers, and our world.
Mutual Respect
We work by our Specialised Force Covenants, which encourage openness, teamwork, and trust. We value an inclusive culture based on diverse backgrounds, experience and views.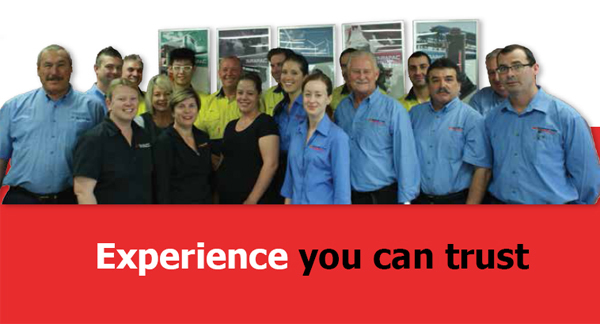 CUSTOMER SERVICE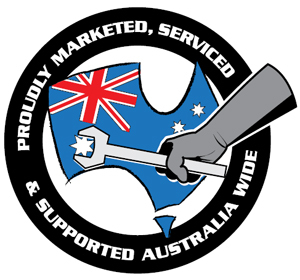 A proven competent, widespread service network that is supported by a national infrastructure to deliver service, parts, and components, is vital in ensuring that your equipment is up and running as fast as possible. In Specialised Force, you have a reliable partner who can not only supply the equipment you need but also has in-depth application knowledge of your working environment and possess a national presence that can provide a high standard of support regardless of customer location. At Specialised Force, we stand behind the "SF" logo as a symbol of quality, product, and service.
National Coverage, But Local Care
The real strength of Specialised Force's service is the combined knowledge and competence of the people who are in contact with customers on a day-to-day basis. Our teams provide service, parts, and technical support on a national basis. The inherent multi-functionality of support teams enables solutions to be processed with the efficiency of a national organisation. Our aim is to exceed our customers' levels
of expectations. Our goal is to make Specialised Force's customers more successful through long-term cooperation and partnership development.